How to Create the Perfect Cozy Guest Room for Your Visitors
As hosts, we want to make our guests feel welcome and comfortable in our homes. One of the ways we can achieve this is by creating a cozy guest room that feels like a home away from home. In this article, we will provide you with a step-by-step guide on how to create the perfect cozy guest room for your visitors.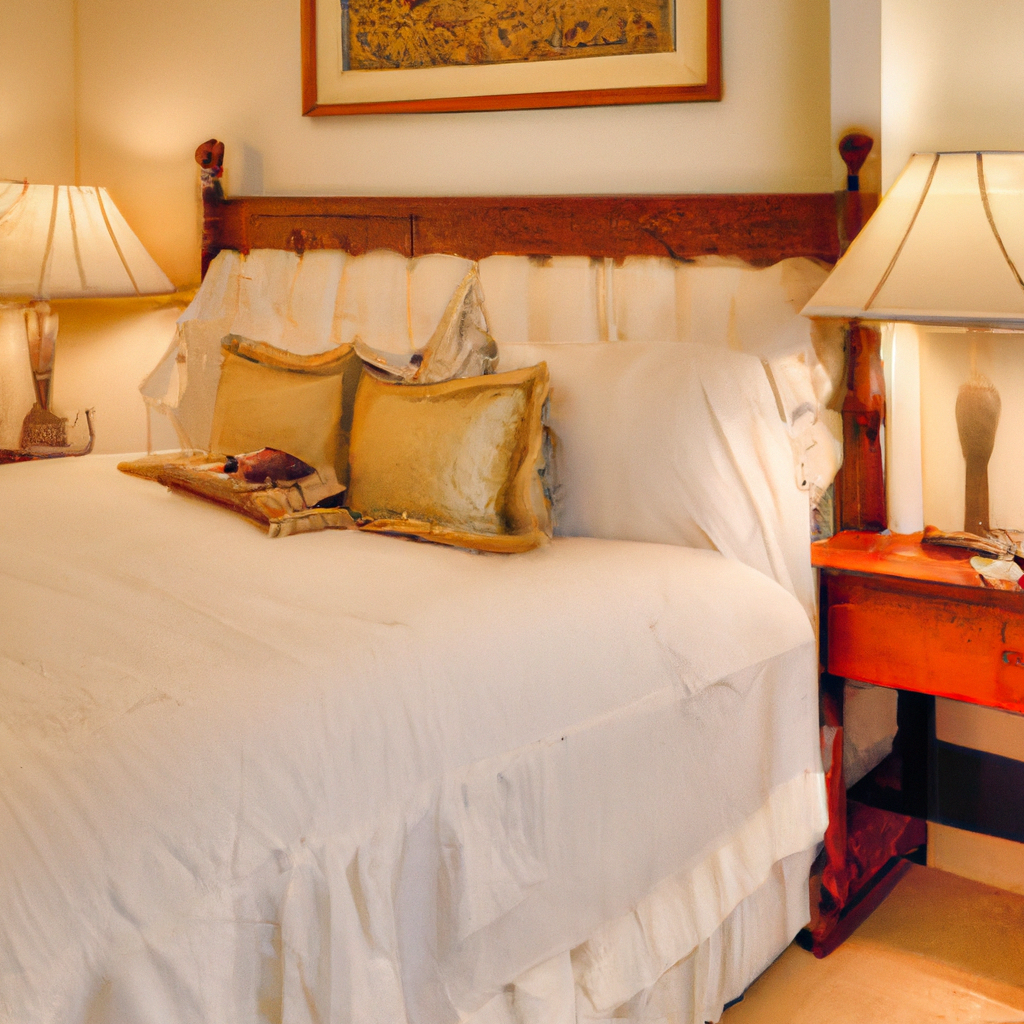 Step 1: Choose the Right Bed
The most important element of a guest room is the bed. You want to make sure your guests have a comfortable place to sleep. A queen or king-sized bed is ideal, but if you don't have the space, a full-sized bed will do. Invest in a good quality mattress, pillows, and bedding to ensure your guests have a good night's sleep. Provide extra blankets and pillows for added comfort.
Step 2: Create a Relaxing Atmosphere
A guest room should be a relaxing oasis for your visitors. Choose soft, calming colors for the walls, bedding, and decor. Provide blackout curtains or blinds to block out any unwanted light. Add a few plants or flowers to bring some life into the room. Consider adding a diffuser with essential oils for a calming scent.
Step 3: Add Storage
Your guests will appreciate having a place to store their belongings. Provide a dresser or closet with hangers for their clothes. Add a luggage rack or bench for their suitcase. Provide extra blankets and towels in a visible location.
Step 4: Provide Entertainment
Your guests may spend some downtime in their room, so provide a few entertainment options. A TV with a streaming service like Netflix, Hulu, or Amazon Prime is a great option. Add some books or magazines for those who prefer to read. Provide a charging station for their devices.
Step 5: Add Personal Touches
Make your guests feel extra-special by adding personal touches to the room. Provide a welcome note with their name on it. Add some snacks and bottled water for their convenience. Provide a list of local attractions and restaurants they may be interested in visiting.
Step 6: Keep it Clean
The last thing you want is for your guests to feel uncomfortable in a dirty room. Make sure the room is clean and tidy before their arrival. Provide a trash can and recycling bin for their convenience. Add some air fresheners to keep the room smelling fresh.
Conclusion
In conclusion, creating a cozy guest room is not difficult, but it does require attention to detail. By following these simple steps, you can create a welcoming space that your guests will appreciate. Remember to choose a comfortable bed, create a relaxing atmosphere, add storage, provide entertainment, add personal touches, and keep it clean. By doing so, you will create a memorable experience for your guests and ensure they have a pleasant stay in your home.